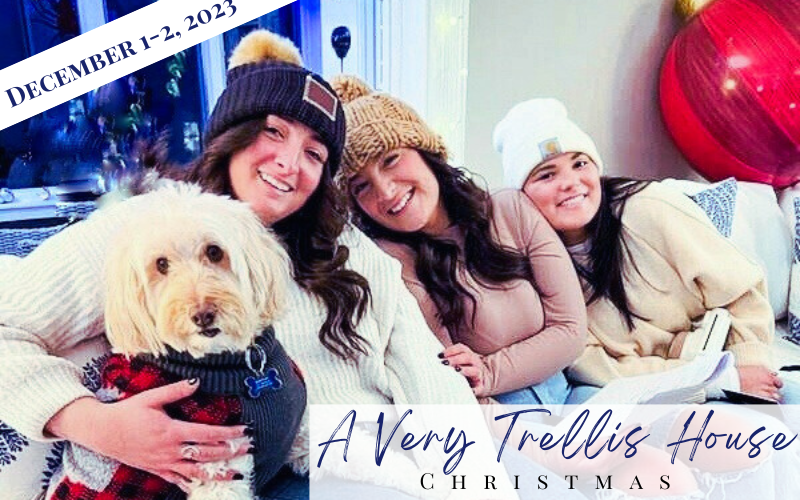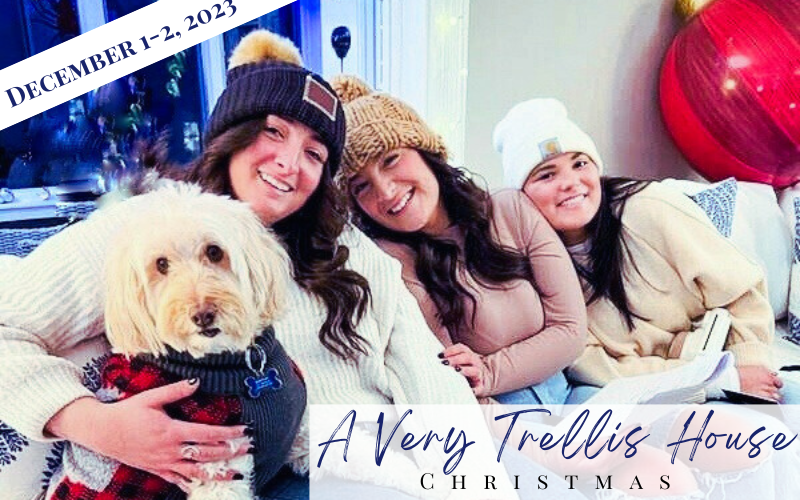 We are accepting reservations for the first weekend in December – Friday, December 1 and Saturday, December 2 and we'd love to host you! Cozy in-room fireplaces and long walks on a nearly deserted Marginal Way. Come see Ogunquit as you have never seen it before, in all its winter charm.
How about planning a trip to Ogunquit in December to spend the holidays in our magical town. Travel & Leisure magazine named Ogunquit #2 as the most charming town to spend Christmas, just after Aspen, Colorado!
During your stay with us take a short drive to Kennebunkport for their 42nd Annual Christmas Prelude November 30 – December 10. Many festivities are hosted throughout the week including the Cape Porpoise Lobster Trap Tree Lighting and watching Santa Claus arrive by lobster boat!  Kennebunkport is picture-perfect, especially with holiday lights and a dusting of snow, ideal for photo-ops, while seashore holiday trolley rides, wine tasting and lobster bakes are hosted, too.
Rest assured, Ogunquit and Perkins Cove will be just as festive the first weekend. Hotels decorated in twinkle lights, restaurants serving their best holiday drinks and dishes, and last minute gifting at our very own Bentley's General store as well as fabulous boutiques and art galleries await you along Shore Road.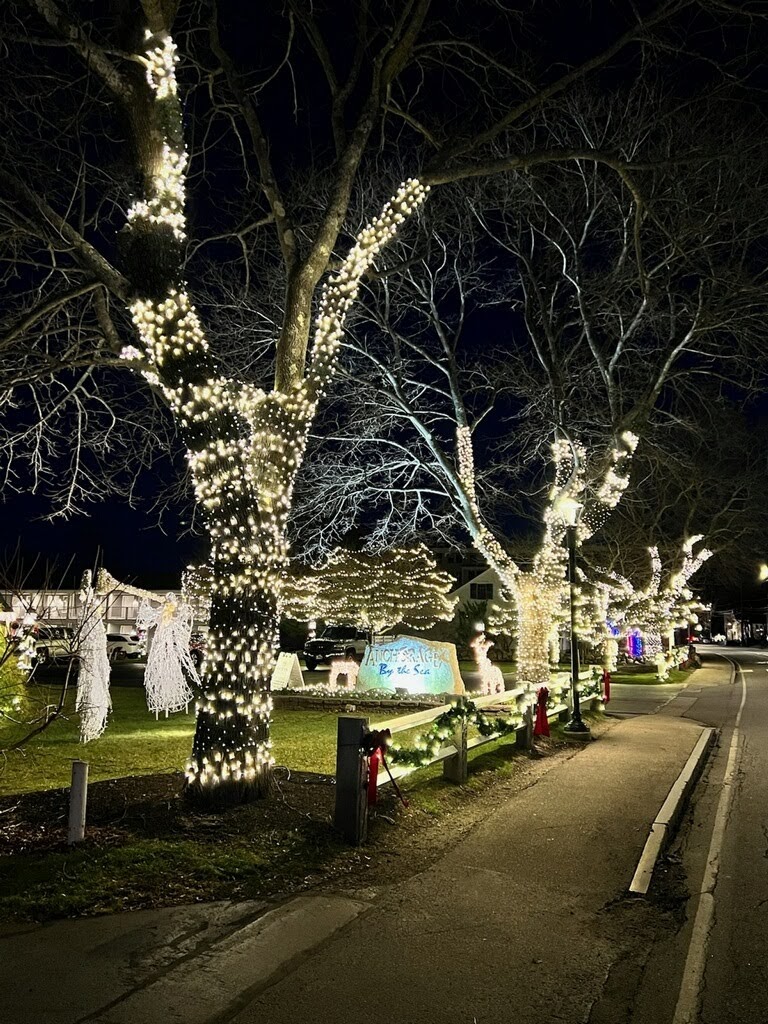 The halls of the Trellis House & The Blue Shutters Inn will be decked out with lights, holly and festive merry-making. The rooms in the Inn and carriage house next door feature cozy, romantic fireplaces, and we'll serve jolly cocktails at our afternoon happy hour. Since it's sweater weather, for those who love the cold (like our manager, Missy), you can bundle up at our outdoor firepit or take a brisk winter's walk on The Marginal Way.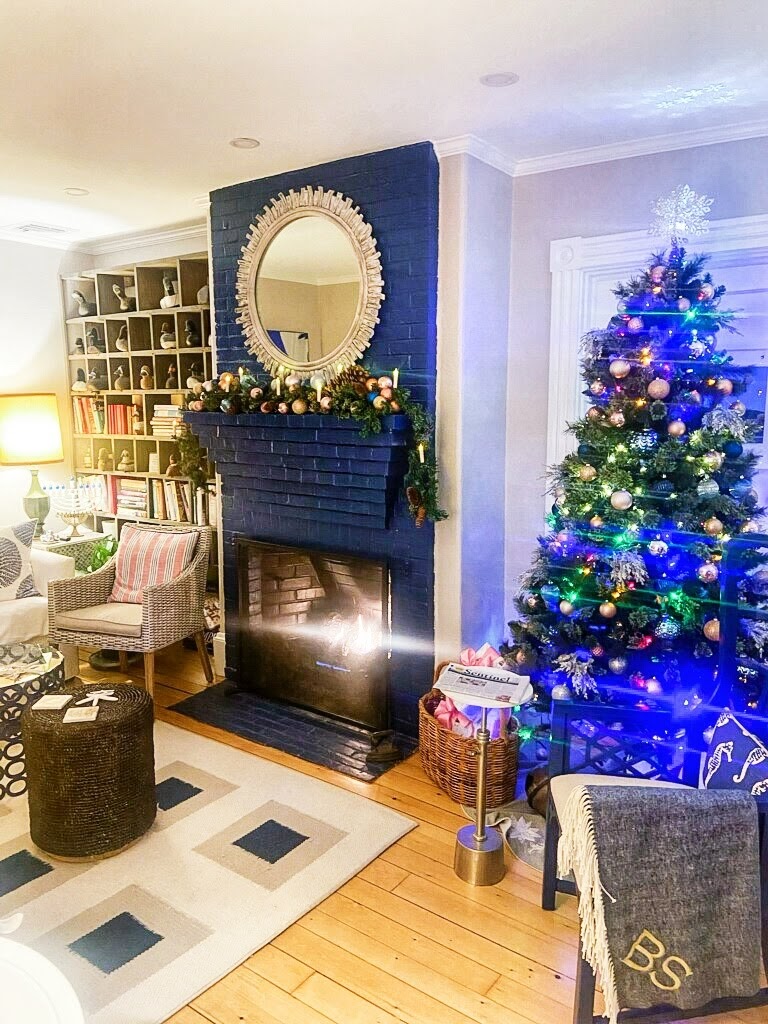 Both properties – The Trellis House and The Blue Shutters Inn & Studios are available for bookings. Your reservation includes lodging, a holiday-inspired breakfast both mornings (including Studio guests), and afternoon happy hours. How about making someone really happy with a gift certificate?  You can purchase gift certificates for any amount and we will gladly mail it to you in time to gift someone special.
Don't delay as we only have nineteen rooms available and we don't want you to miss the most wonderful time of the year!
Book online directly with us for the best rates, or call 207-646-2163 (Blue Shutters Inn) or Trellis House (207-646-7909) and we will assist you in making your reservation.