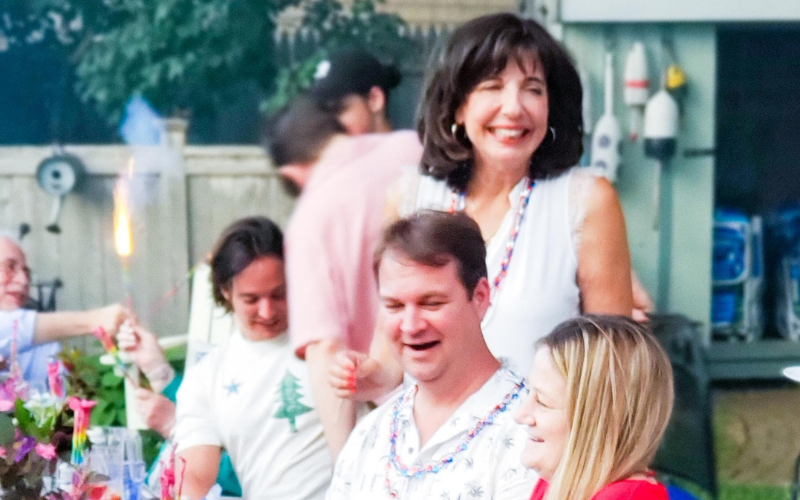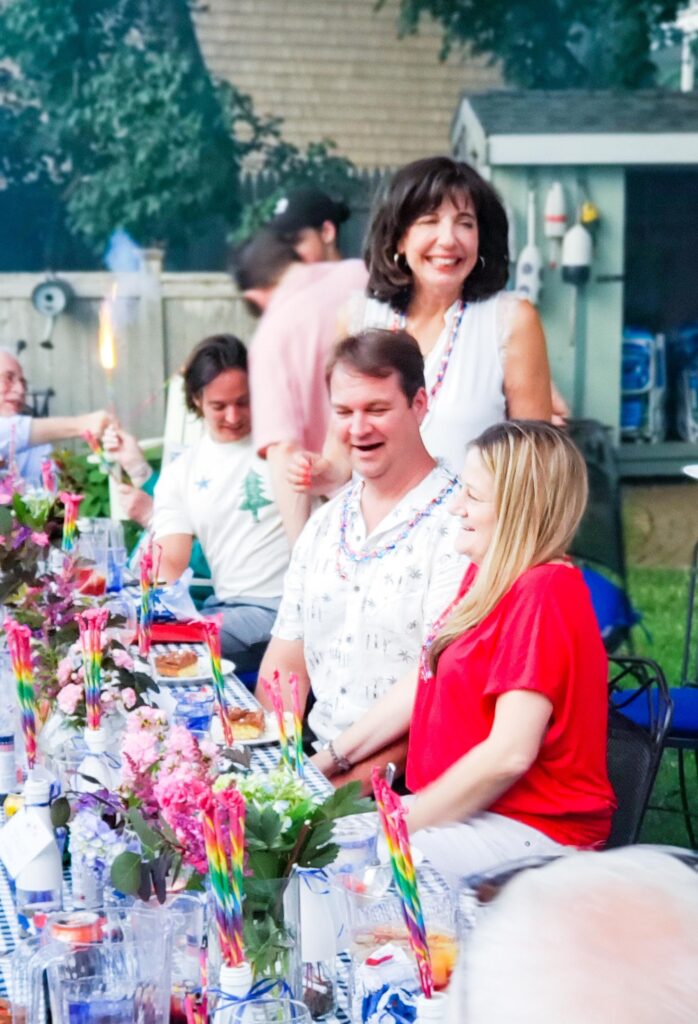 Summer is in full swing at The Trellis House Properties.  We recently hosted our annual Trellis House BBQ during the July 4th holiday!  If you've ever stayed with us you know our food is legendary.   Our specialty is grilling which is a departure from our usual breakfast fare. Laurence's recipe for Grilled Mustard Shrimp, featured in The Trellis House cookbook, is a crowd-pleaser. To purchase a copy of the book click here. As a bonus to our followers, we are sharing the recipe below so you can get started on your outdoor grilling!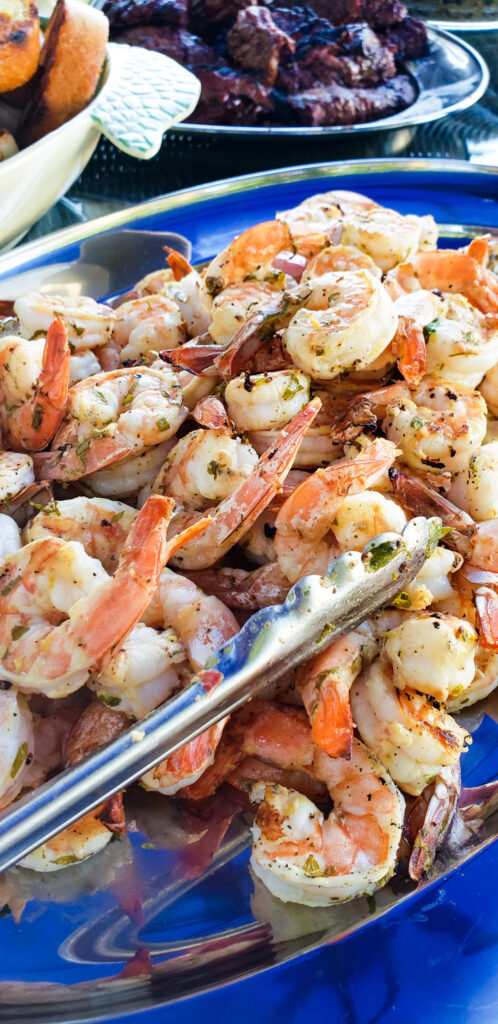 Mustard Marinade:
2 cloves garlic finely minced
1 sweet onion finely minced
1/4 cup fresh parsley minced
1/4 cup fresh basil minced
1 tsp dry mustard
2 tsp Dijon mustard
2 TBL kosher salt
1/4 tsp freshly ground black pepper
1/4 cup olive oil
Juice Zest and juice of 1 lemon
40 jumbo shrimp, tails on deveined and peeled
wooden skewers
Preparation:
Combine the garlic, onion, parsley, basil, mustard, salt, pepper, olive oil, and lemon juice. Add the shrimp and allow them to marinade for one hour at room temperature or cover and refrigerate for up to 2 days. Prepare a gas or charcoal grill. Place 5 or 6 shrimp on each 12-inch skewer. Grill each skewer for about 2 minutes on each side.
Be sure to book your stay with us this season. While summer is fun here, the fall brings an entirely new atmosphere to our little town.  Give us a call to discuss your reservation needs at (207) 646-2163.  Always book directly with us or on our websites at www.blueshuttersinn.com or www.trellishouse.com for the best rates.