Have the most fun and the best food of your vacation!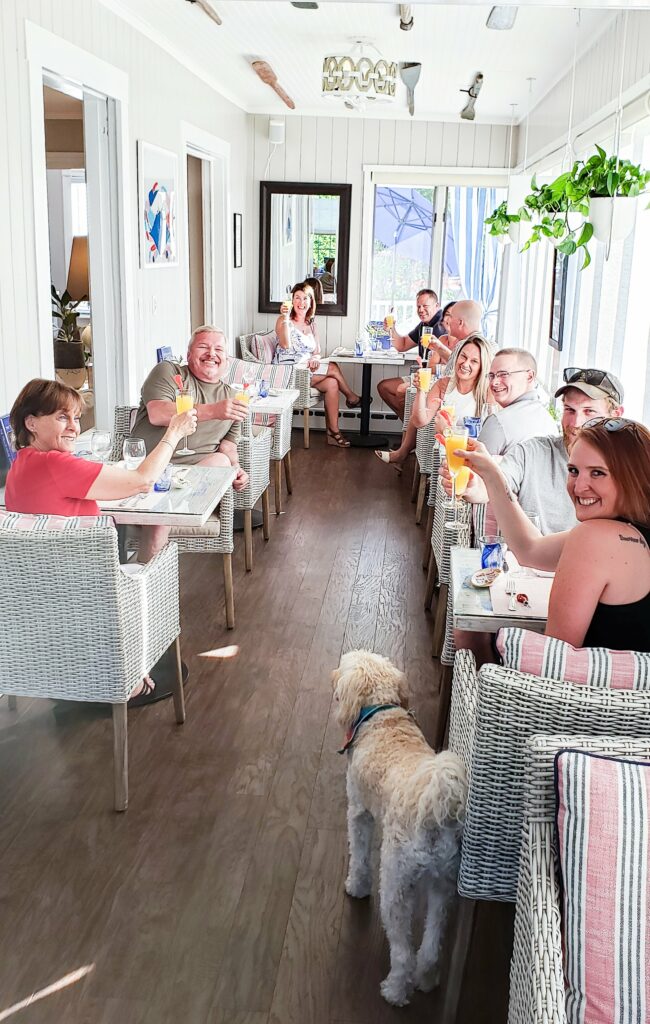 Served on our romantic candle lit porch, 7:00 PM dinner at The Blue Shutters Inn in our gorgeous dining room, the meal includes:
Trellis House Lemon Pineapple Fizz
The most fabulous clam chowder you ever had
A 1.5 pound ultimate baked stuffed lobster (w/scallops, shrimp, haddock)
Cheddar-chive twice baked potatoes
Creamy coleslaw
individual fresh berry cobbler a la mode
Chardonnay, Pinot Grigio or Sauvignon Blanc complimentary
*Subject to a minimum of 12 total guest participation.  
*$100 per guest plus 20% gratuity.