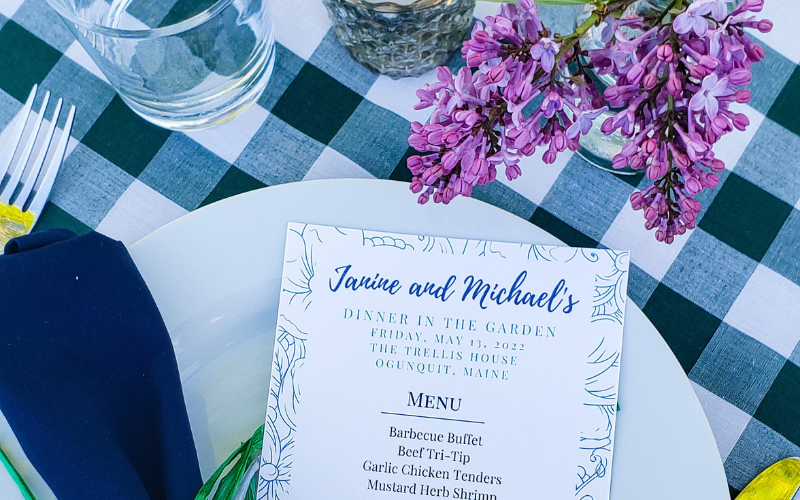 "For it was not into my ear you whispered, but into my heart. It was not my lips you kissed, but my soul." — Judy Garland
One of our favorite highlights from this past spring was hosting the wedding celebration of Janine and Michael from New York. They planned an intimate affair in our Trellis House garden with family members. We loved their desire for simplicity. Here are some gorgeous highlights.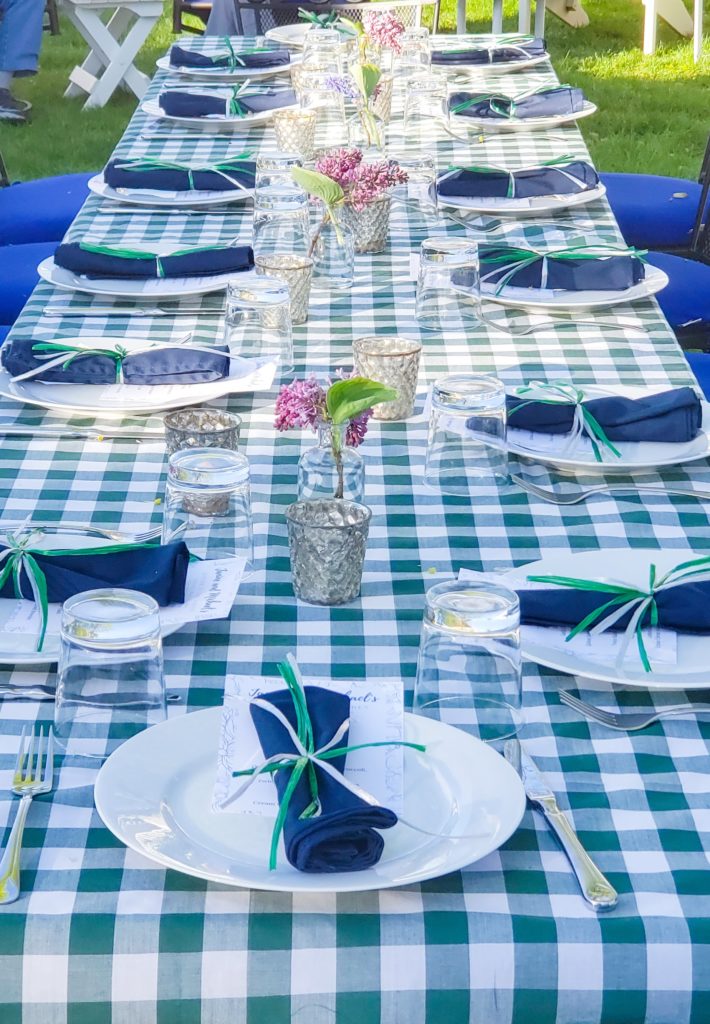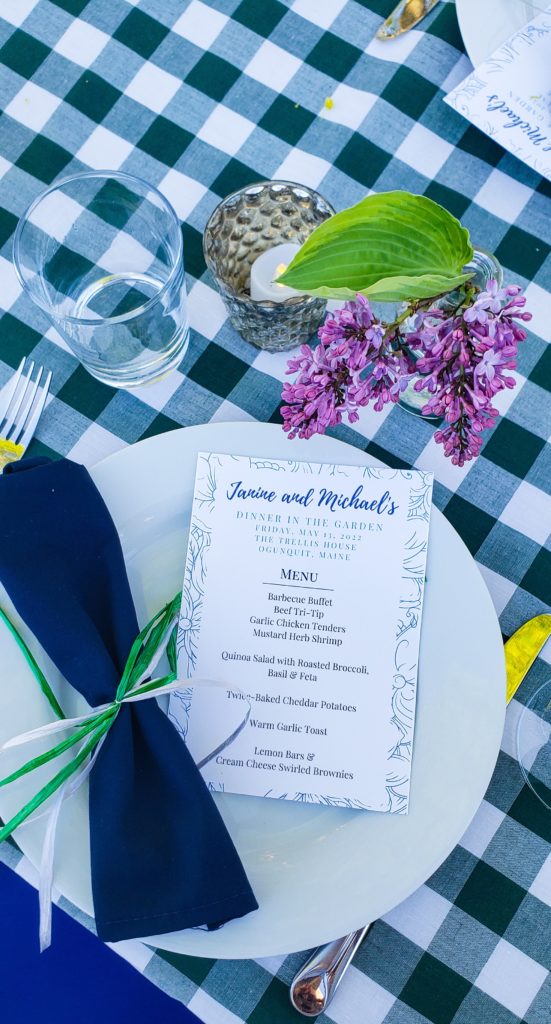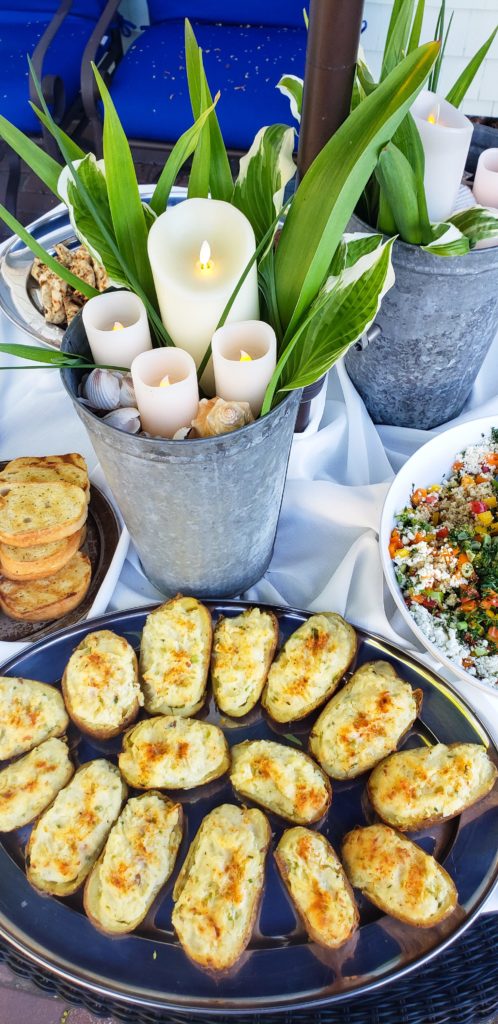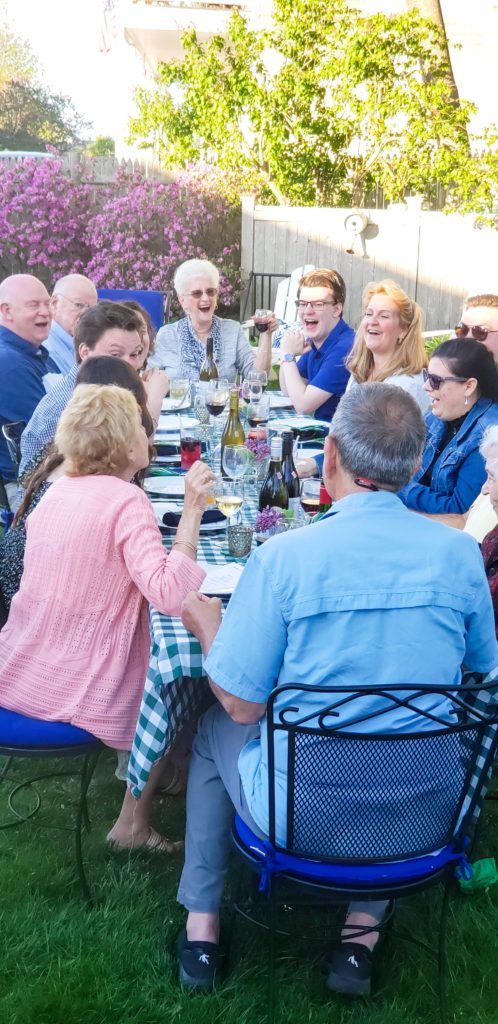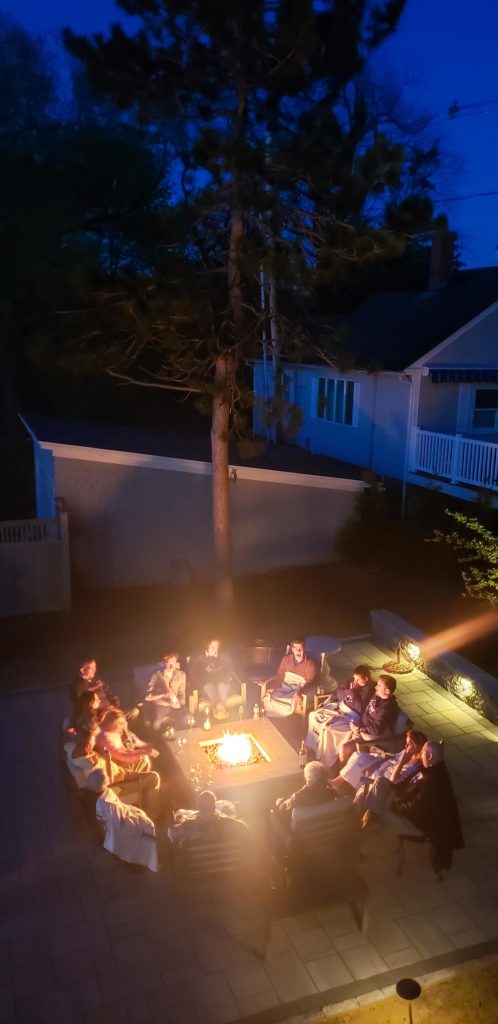 Please let us know how we can help you plan a small celebration. Email us at thetrellishouse@gmail.com to start a conversation.
Laurence's Recipe – Twice Baked Scallion and Cheddar Potatoes – Page 212 The Trellis House Cookbook
5 russet potatoes scrubbed and dried
olive oil
Lawry's seasoned salt
4 TBL butter
2 TBL onion minced
1/4 cup buttermilk or whole milk
3/4 cup sour cream
4 green onions (white and green parts) sliced thinly
1 cup or more cheddar shredded or cut into small cubes
1/2 tsp salt
1/2 tsp freshly ground black pepper
paprika for sprinkling on top
Preheat the oven to 400 degrees. Wash and dry potatoes. Rub with olive oil and sprinkle with seasoned salt. Place potatoes on a baking sheet and bake for about one hour, turning over halfway through, until skins are very crisp and flesh is tender when pierced with a sharp knife. Remove from oven and let cool for about 15 minutes or until able to handle. Turn the oven down to 350 degrees.
Cut potatoes in half lengthwise. Scoop out flesh into a large bowl, leaving a thin layer of potato on the inside, to make 10 potato boats. Mash/whip potatoes with a fork, until smooth. Heat milk in the microwave until hot. Stir milk into potatoes along with butter, onion, sour cream, and green onions, and mix well. Stir in cheese and season with salt and pepper. Spoon potato mixture into potato boats evenly, mounding in the center; sprinkle lightly with paprika.
Place potatoes back in the oven for about 20 minutes. Turn on broiler and bake until golden brown on top, about 5 minutes.
Makes 10 servings.