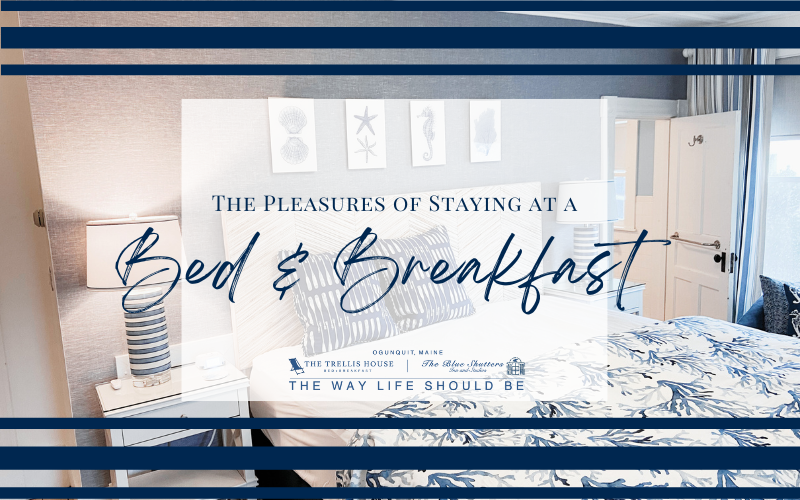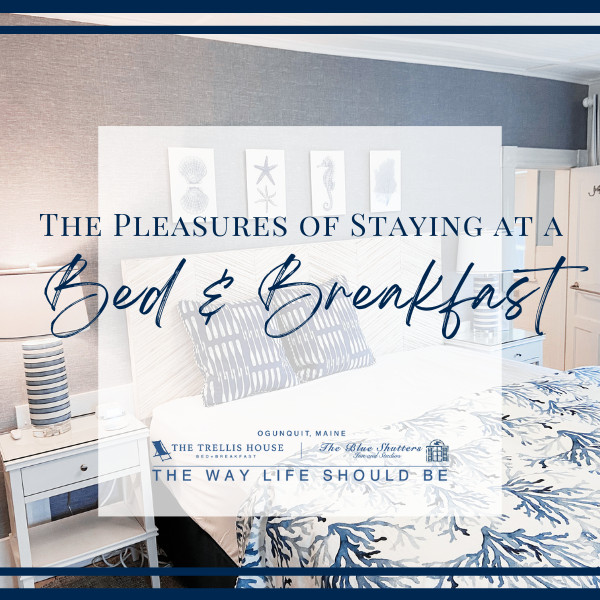 Did you know that seventy-four percent of Americans consider an annual vacation a priority and spend about ten hours planning their travel itinerary?  That's why it's so important to research where you will stay.  The best place to start is with Trip Advisor, the world's largest on-line travel platform, who help 363 million travelers each month. You can check reviews on hotels, restaurants and get ideas for tourism activities.
The Trellis House Properties loves welcoming new guests who have never experienced the hospitality of a bed and breakfast.  We thought we'd share the top 'take aways' for staying in a B&B over a traditional hotel or resort.
Making New Friends
Guests who stay in a B&B are more likely to mingle and meet other travelers. This is especially true during our nightly happy hours we host at The Trellis House on our covered porch. We offer complimentary snacks and have a fun list of cocktails and wines to choose from our cash bar. Many a night we see guests visiting, talking about where they live and sharing what they love about traveling. The best part is our guests actually get to meet and get to know the owners, Laurence and Glen – something you wouldn't experience at a hotel.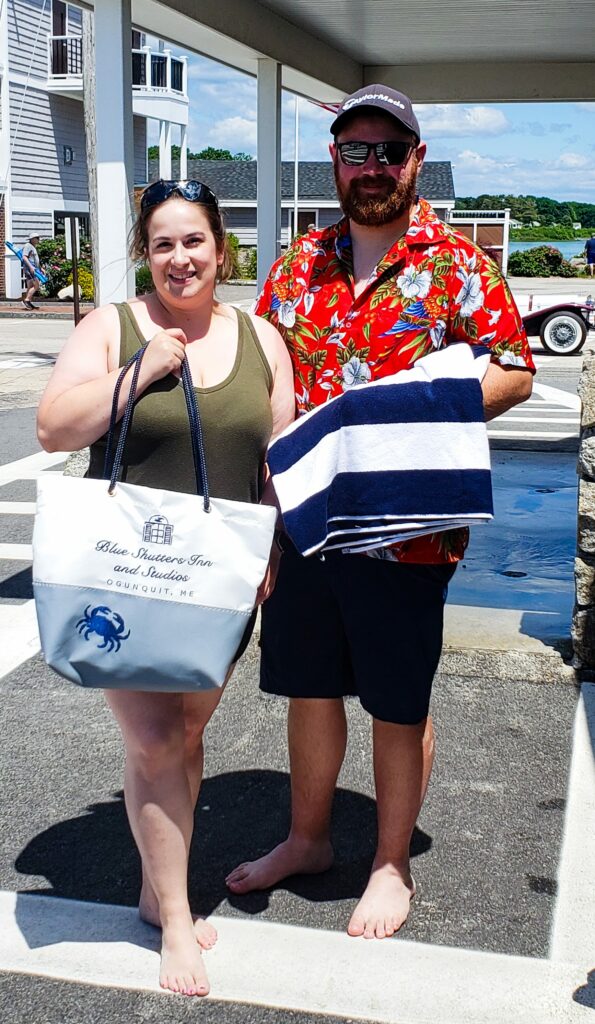 What Can We Get For You?
Our informational binders in each guest room are filled with suggestions on what to see and do and places to eat. In fact, Laurence and Glen's Restaurant Guide features over thirty recommendations for fabulous meals both within walking distance of the Inn and just a short drive. We love chatting with each guest to find our what they want to achieve during their stay. Perhaps it's a visit to the Ogunquit Museum of American Art and a delicious lobster roll afterward. Or maybe you want the best place on the area beaches to hunt for shells. We have the expertise to help make each guest experience unique.
Amazing Breakfast Hands Down
The best part of our guests' stay starts in the morning with Chef-prepared breakfast served daily in our dining room using fresh, locally sourced ingredients, never from frozen. All of our recipes are featured in Laurence's cookbook and feature two-courses, typically our Trellis House granola and fresh fruit or a warm from the oven muffin, followed by something sweet like Maine Blueberry Pancakes or savory as in our famous Lobster and Sausage Hash Benedict. We also try to attend to the guests with dietary restrictions such as gluten free or vegetarian preferences.  For early-risers we offer a coffee and tea service each morning at 7:30 a.m. to enjoy outside in the garden or by the fire in the living room while reading a complimentary morning edition of the New York Times.
Historic Charm with a Modern Twist
We definitely have this covered with Trellis House Properties. Both the Trellis House and the Blue Shutters Inn are historic homes beautifully renovated to meet the demands of modern convenience, but certainly not without the charm. Guests immediately feel at home with the amenities such as luxurious sheets, Turkish bath towels, Beekman bath gels, Fiji bottled water, fresh flowers, a glass of complimentary bubbly upon arrival and fresh-baked cookies. Most rooms also feature a gas fireplace and shelves filled with Laurence's favorite books, perfect for cozy, late afternoon relaxation.
We'd love for you to experience the award-winning hospitality our guests experience during their stay. Book your stay at www.blueshuttersinn.com or www.trellishouse.com. We are open seasonally from April 30 through October 29.